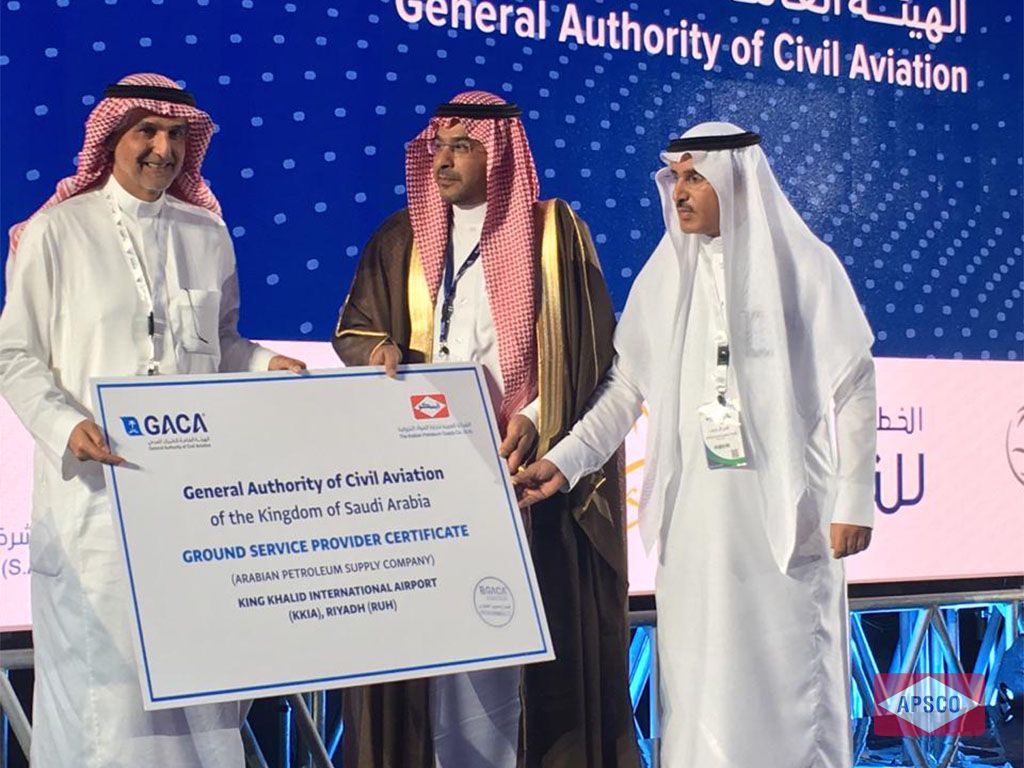 The Custodian of the Two Holy Mosques sponsors the 2019 Global Aviation Summit in Riyadh
The Arabian Petroleum Supply Company (APSCO) participated as one of the sponsors of the Global Aviation Summit under the patronage of the Custodian of the Two Holy Mosques, King Salman bin Abdulaziz, during the period from 25-26 Rajab 1440H (1-2 April 2019) at Ritz Carlton Hotel in Riyadh.
The Minister of Transport and Chairman of the GACA Board of Directors, Dr. Nabil bin Mohammed Al Amoudi, welcomed the attendees on behalf of the Custodian of the Two Holy Mosques, King Salman bin Abdul Aziz, for attending the conference, which the Kingdom is proud to host and organize in cooperation with the International Civil Aviation Organization (ICAO).
The APSCO delegation was led by Mr. Mohammed Ali Ibrahim Alireza, "Managing Director", and Engineer Azzam Mohammed Taher Qari, Fuels Director and a number of the fuel management staff.
APSCO was granted by HE Mr. Yasser bin Mansour Al Maayouf, VP, General Authority of Civil Aviation (GACA) for Aviation Standards, the license of operators and land service providers (GACAR Part 151), as the first company to obtain such license in the field of aircraft refueling in the Kingdom.