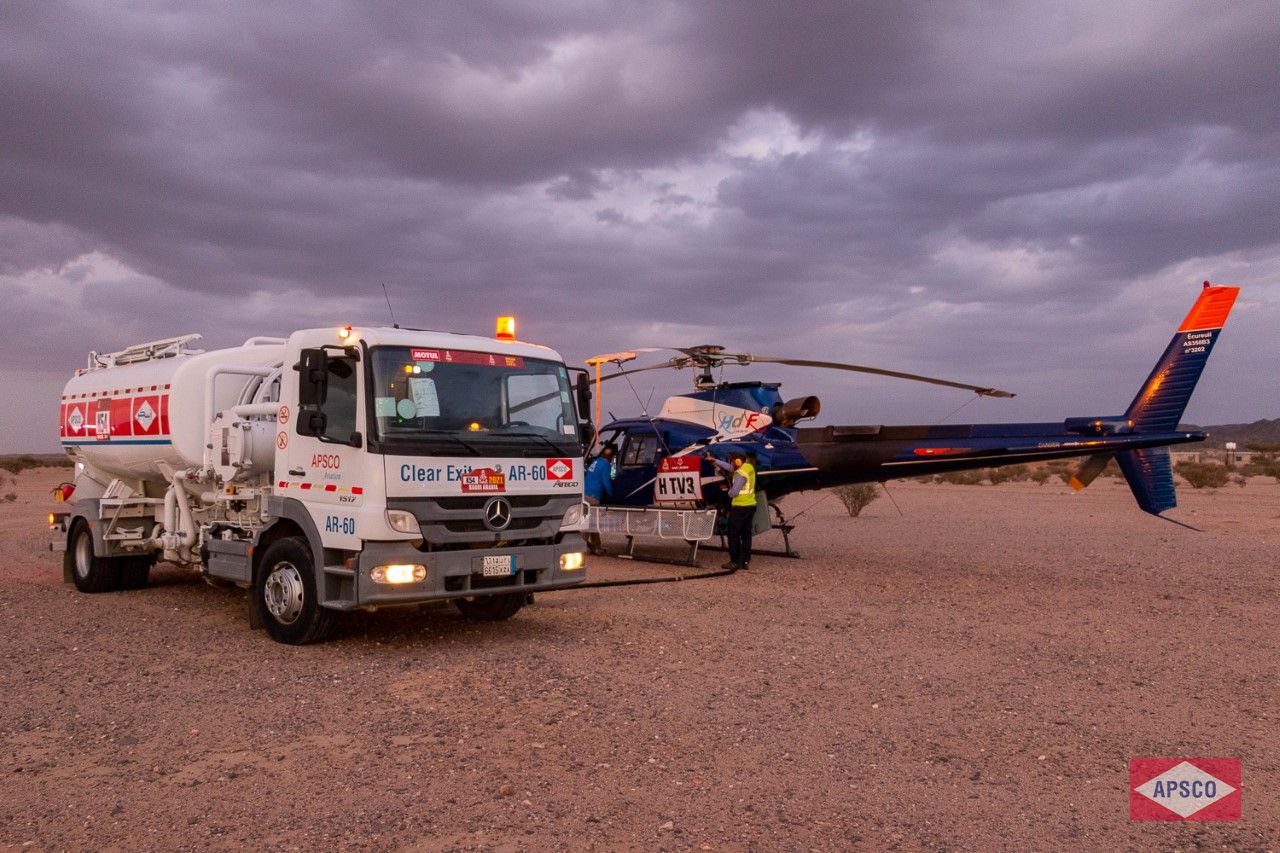 APSCO Fuels once again affirms its support to Saudi Arabia's DAKAR Rally
Proving our utility in the previously held DAKAR Rally, APSCO Fuels was selected again in 2021 as fuel supplier supporting throughout the entire Dakar course. Held from January 3 to January 15, the rally event occurred across the Kingdom from Jeddah crossing checkpoints along the way including Bisha, Wadi Al-Dawasir, Riyadh, Qaisumah, Hail, Aljouf, Neom, Al Ula, and Yanbu. The long-awaited event was attended by numerous motorsports fans and held under the patronage of His Highness Prince Mishaal bin Majed bin Abdulaziz, Governor of Jeddah, His Highness Prince Abdulaziz bin Turki Al-Faisal, The sports minister, and His Highness Khalid S. A. Al Faisal, Chairman of the Saudi Automobile & Motorcycle Federation.
The race required helicopter coverage in remote areas to ensure safety and broadcasting, and APSCO Fuels was selected to supply Jet A-1 fuel for the helicopters, due to its consistent dedication to events in the region, along with its credible service and products.