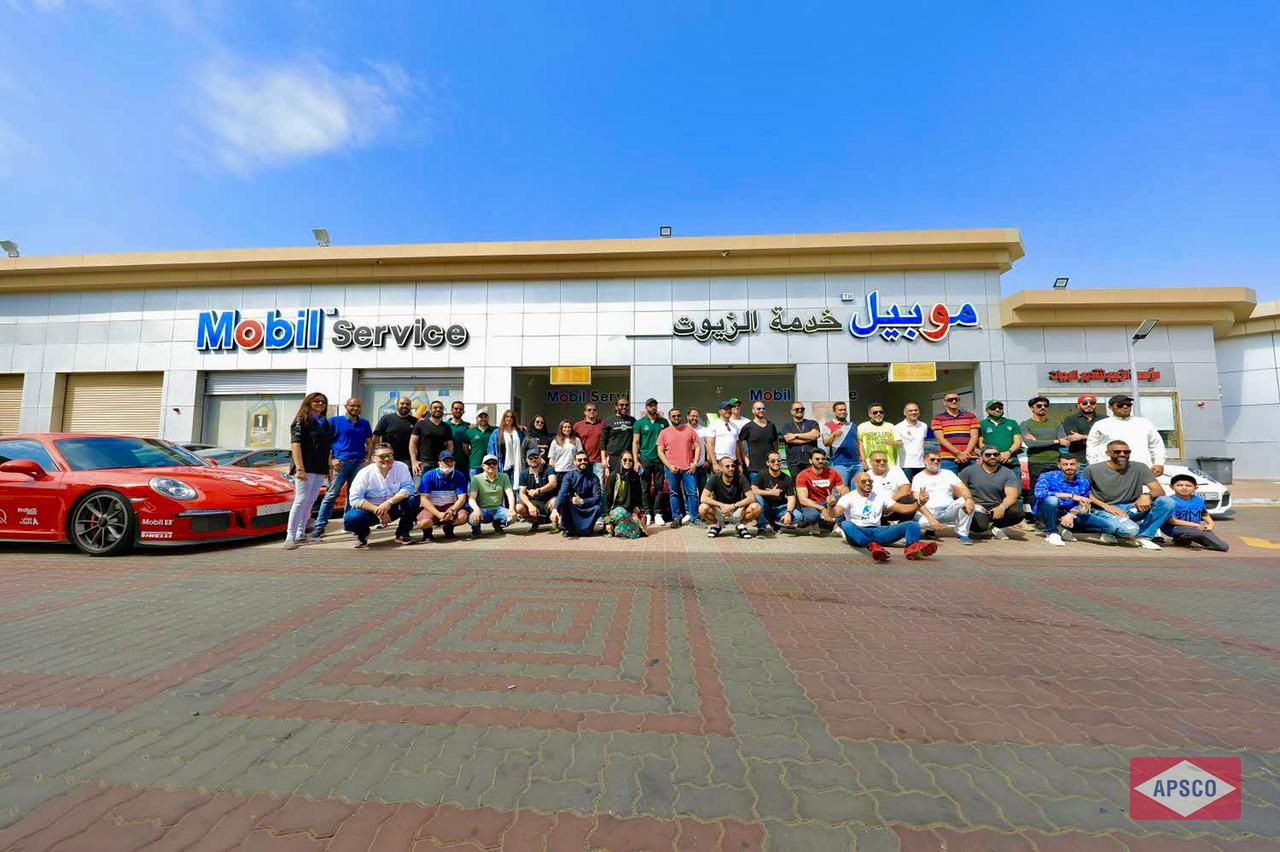 Mobil Service Centers Sponsor Luxury Car Convoy
Aiming at discovering and revitalizing tourist and
Mobil Service Centers Sponsor Luxury Car Convoy
Jeddah, February 16, 2021: A luxury car convoy has set off from Jeddah on the west coast of Saudi Arabia to discover the most popular destinations and regions, as well as to learn more about the Kingdome's geographical, heritage and fascinating nature potentials, and the its climate diversity and historical depth, plus the origins of authentic Saudi culture.
Owners of more than 25 Aston Martin various luxury models participated in the convoy that started from one of Mobil Service centers in Jeddah, which provided the main services to the convoy, as well as participated and contributed actively in achieving its goals. The convoy included various activities and events compatible with the nature of the places visited by the convoy, starting from King Abdullah Economic City, passing through the charming and quiet beaches of Yanbu and Amloj, then headed north towards Al Ola, which became the beating heart of the internal Saudi Arabian tourism.
Noting that the technicians of Mobil Service centers also provided the required technical services for the participating cars to add peace of mind and reassurance to the convoy participants and enable them to achieve their goals, as well.
Commenting on this remarkable event, Mohammed Islam commented as saying that participation of Mobil Service centers in this event is part of their strategy to serve their community and contribute to conveying a civilized image of the Kingdom in a different way, as well as introducing the Kingdom's tourism and heritage potentials to stimulate domestic tourism.
"We at APSCO Company, the owner of Mobil Service Centers, are very pleased to share this unique experience and we will have a similar participation in the rest of the Kingdom in coordination with the relevant authorities." Islam added after the convoy finished its mission and returned safely to the starting point.