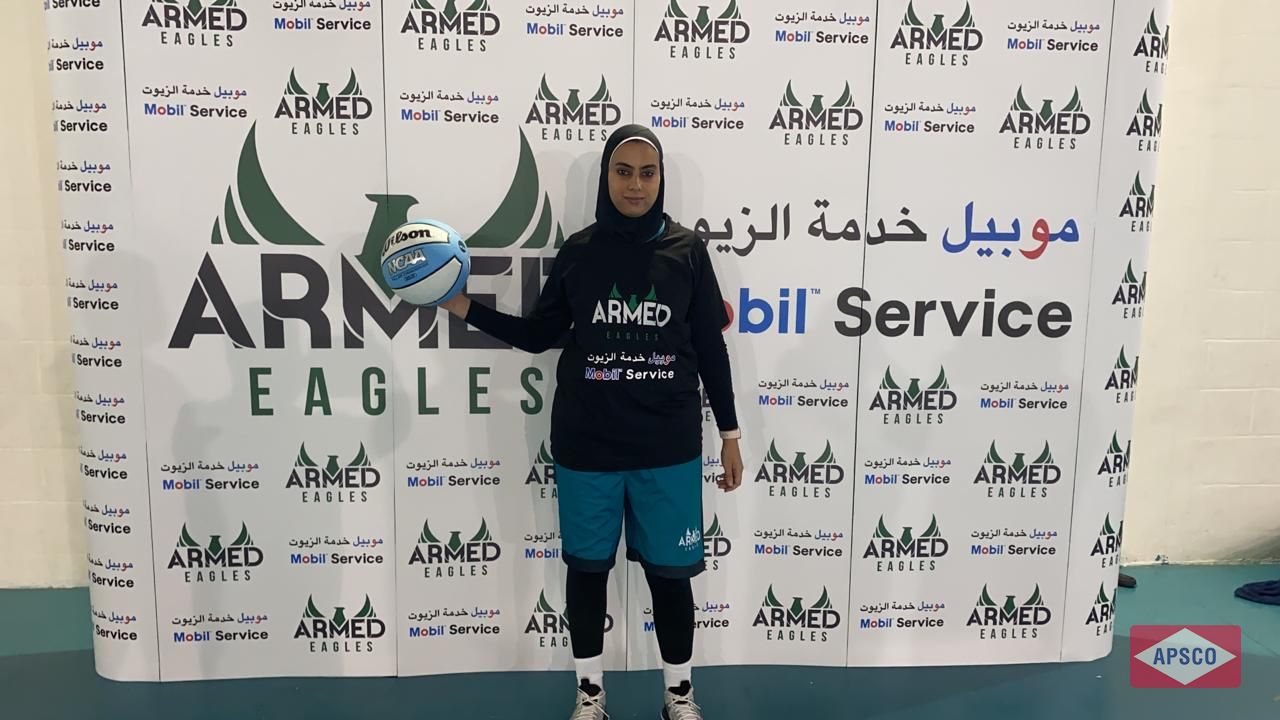 Mobil Service Centers is a Major Sponsor of Armed Eagles Women's Basketball Team
Mobil Service Centers is a Major Sponsor
of Armed Eagles Women's Basketball Team
Jeddah, March 7, 2021 Mobil Service Centers of "APSCO" took a positive step towards supporting community programs and going into the sponsorship of sports teams, where the company signed a sponsorship contract with the Armed Eagle women's basketball sports team, to be the first Saudi women's team to sign a sponsorship contract with a commercial company to sponsor its activities and future official participations.
In this regard, Ms Alia Ola , the manager of the team, said: "We are pleased with the participation of Saudi national companies and establishment in sponsoring the team that is getting ready to participate in the Saudi Women's Basketball Championship under the supervision the Saudi Basketball Federation. It is not a surprising gesture from the national companies to support sports in Saudi Arabia, as well as their belief in the importance of supporting women's sports towards the health of the nation's females.
Meanwhile, Khalid Salah Altayeb, CEO of APSCO, Lubricants division the owner of Mobil Service Centers, commented on this sponsorship, which comes within the framework of the APSCO's social responsibility programs, where the company pays all its attention to the family as being the nucleus and foundation of society, as well as educating girls of the importance sports and participation in fair competitions, in addition to supporting their team's spirit, and developing the sports culture of girls in view of its positive effects on society.
He added that APSCO sponsored a lot of sports programs and teams, but this new step of sponsoring a women's basketball team aims to contribute to the activation of the women's sports movement and contribute to the success of sports tournaments and various women's competitions.
Noting that "Armed Eagles" team participates in the Women's Basketball Championship under the supervision of the Saudi Basketball Federation. The first phase of the Championship will kick off in Makkah region with the participation of 4 teams, where the first and second teams will be qualified for the second and final phase after upon the conclusion of the qualifying matches