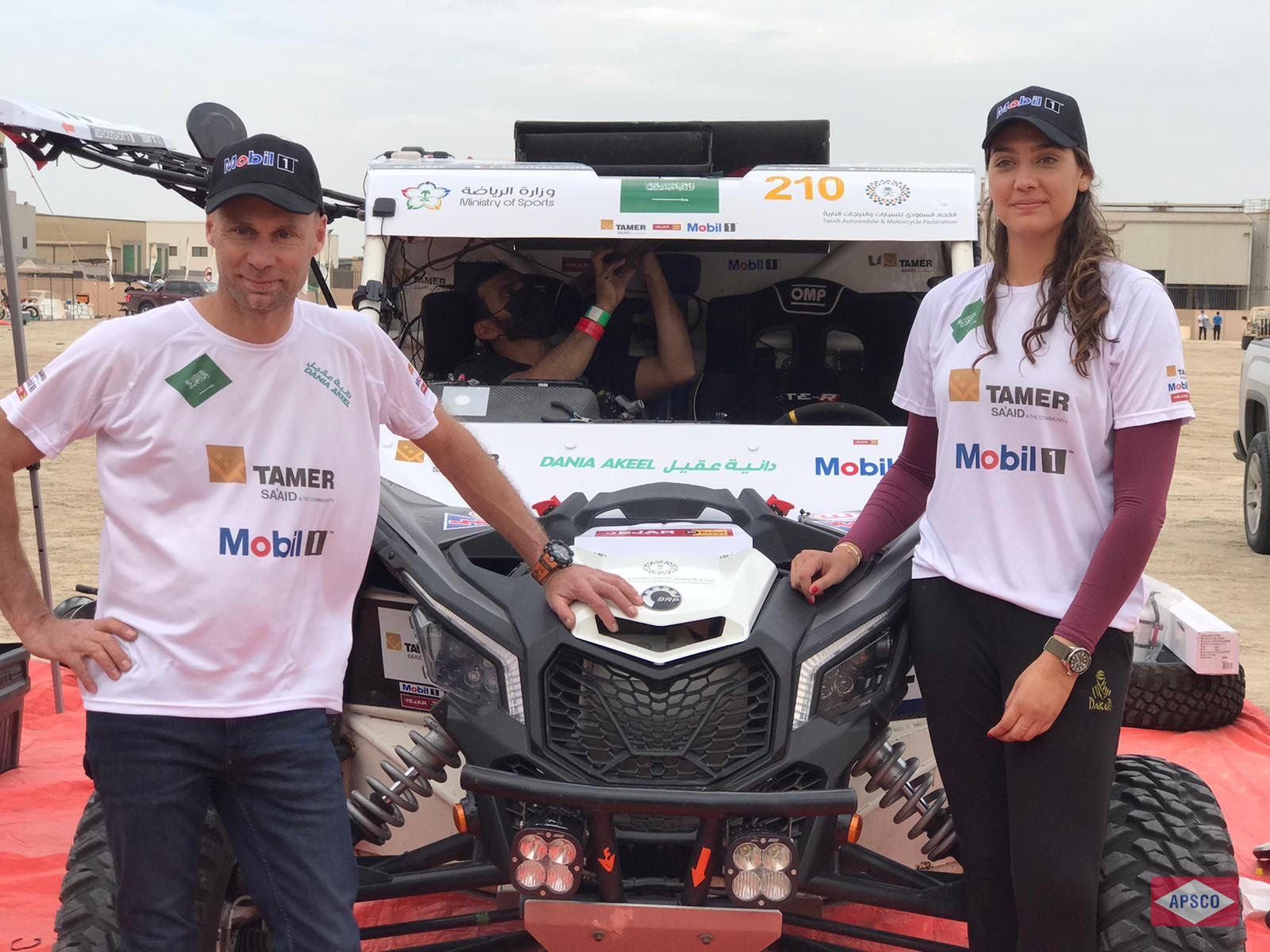 President of the SAMF praises her participation in the Sharqiyah Baja 2021 Dania Akil, a Saudi female talent hits the rallies' world
President of the SAMF praises her participation in the Sharqiyah Baja 2021
Dania Akil, a Saudi female talent hits the rallies' world
Jeddah, March 7, 2021
Mobil 1 rally driver, Dania Akil, confirmed her merits as a Saudi female talent strongly coming to compete in the rallies' world after announcing her participation in Sharqiyah Baja 2021, the 3rd round of the World Cup for Cross-Country, under the supervision of FIA and SAMF , Akil will participate in rally on board her car " Can-Am Maverick" in T3 category along with her co-pilot the French rallies' expert Laurent Lichwichter.
As part of its strategic plans to be part of the local and international sporting events, Mobil 1 engine oil producer, the World's famous engine oil, sponsored Dania Akil during her first official participation in the world of desert rallies to be the first official Saudi women's participation in the world of rallies in the Kingdom.
On this occasion, Muhammad Islam Marketing Manager of APSCO expressed that the entry of Mobil 1, as an official sponsor of a talented Saudi champion, is a pride for us and for all national companies to support these talents, and we are happy with this participation and this sponsorship. We hope that she achieves her ambitions in the world of racings and rallies.
Noting that Prince Khalid bin Sultan Al-Abdullah Al-Faisal, President of the Saudi Automobile Federation, praised Dania's participation in the Sharqiyah Rally, and appreciated her efforts and ambition to achieve this accomplishment, along with providing her with all support and facilities during this rally
Akil thanked APSCO, the producer of the Mobil 1 engine oil brand in the Kingdom, for their support to the team, and hoped to achieve the T3 championship title for this season.