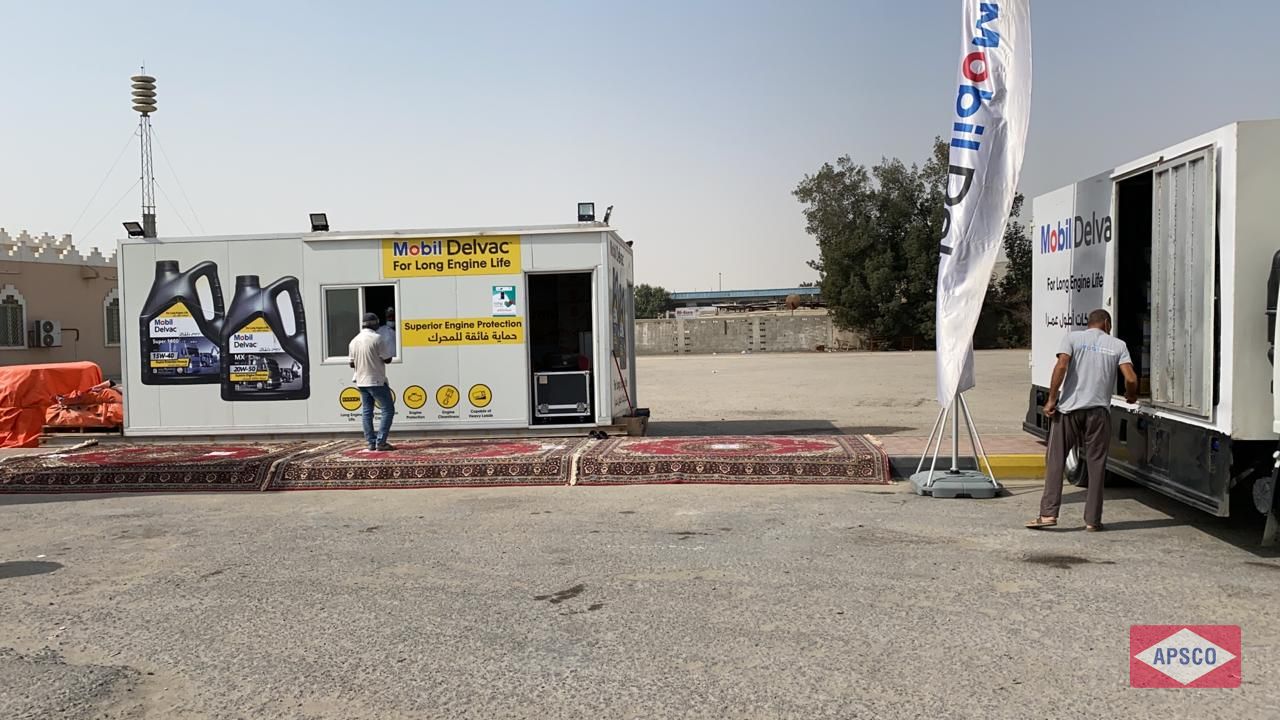 APSCO launches "Mobil Delvac" campaign to assist and educate truck and heavy equipment drivers in industrial areas and cities
Jeddah, March 9, 2021 - The Arabian Petroleum Supply Company (APSCO), the sole dealer and producer of Mobil's diesel engine oil "Delvac", has launched a roadside assistance service for truck owners and drivers in industrial areas and cities through establishing mobile rest platforms; equipped with all comforts and protection means for drivers travelling between industrial cities under harsh weather conditions.
This initiative aims at granting an appropriate working environment that corresponds to the nature of hard work, on the one hand, and to give trucks an opportunity to relieve the pressure on the engines by providing oil platforms "Delvac", as well as the provision of technical and maintenance services to help reduce fuel consumption, reduce harmful emissions to the environment and help them reduce the operating cost of trucks. This outstanding initiative was launched in many cities of the Kingdom, especially in industrial cities, including Dammam, Al-Batha'a, Riyadh, Qassim, Medina, Yanbu, Jazan, Khamis Mushit and Jeddah.
Noting that Mobil Oil "Delvac" specifically designed to achieve a number of features and benefits that not only benefit the engine, but also benefit the driver through the protection and maintenance of the engine and thus provide the consumption value of the engine, and raise its performance level. Mobil Oil "Delvac" consists of a group of mineral and synthetic oils that fit each truck's engine, provides maximum protection, and removes the sediments that form on the internal parts of the engine, extending the life of the engine and reducing the number of maintenance interval and sudden failures that the driver may experience.