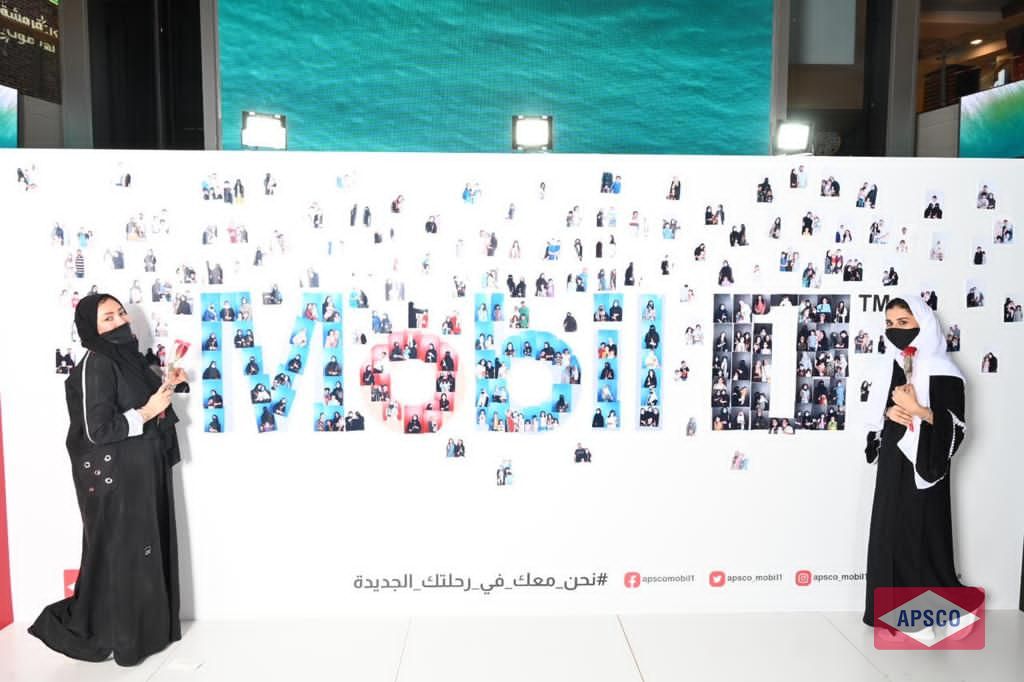 An initiative that has created a great interaction Mobil 1 shares moms' joy on their international day
On the occasion of International Mother's Day, Mobil 1 brand has launched an effective initiative through a live interactive platform developed by the Arabian Petroleum Supply Company (APSCO) the producer and marketer of Mobil 1 oil, at Red Sea Mall in Jeddah with the participation of more than 2,000 women and girls who interacted with this noble event.
Over the course of 3 days, women and girls flocked to a special platform, which was set up by the brand to grant an opportunity for the visitors to express their faithfulness and love for their mothers by placing their pictures inside the platform in an innovative way in recognition of the mother who is sacrificing her precious efforts to build her community on sound foundations.
The organizers of this initiative offered roses to everyone who expresses in his own way while taking memorial photos for all the participants by interacting with this initiative and sending expressions of love and affection to each mother through a hashtag set for this occasion:
#We_are_with_you_in_ your_ new_ journey_
Mohammed Islam, Marketing Manager at APSCO, expressed his pleasure for the future mothers' great interaction.
He stressed the need for the community to interact with various initiatives throughout the year in recognition of the mother who started a new journey with the positive changes that were developed for her
He concluded by saying: "We continue to provide all support to women in various fields, and the most important area is the "International Mother's Day", which plays the key role in building future generations."