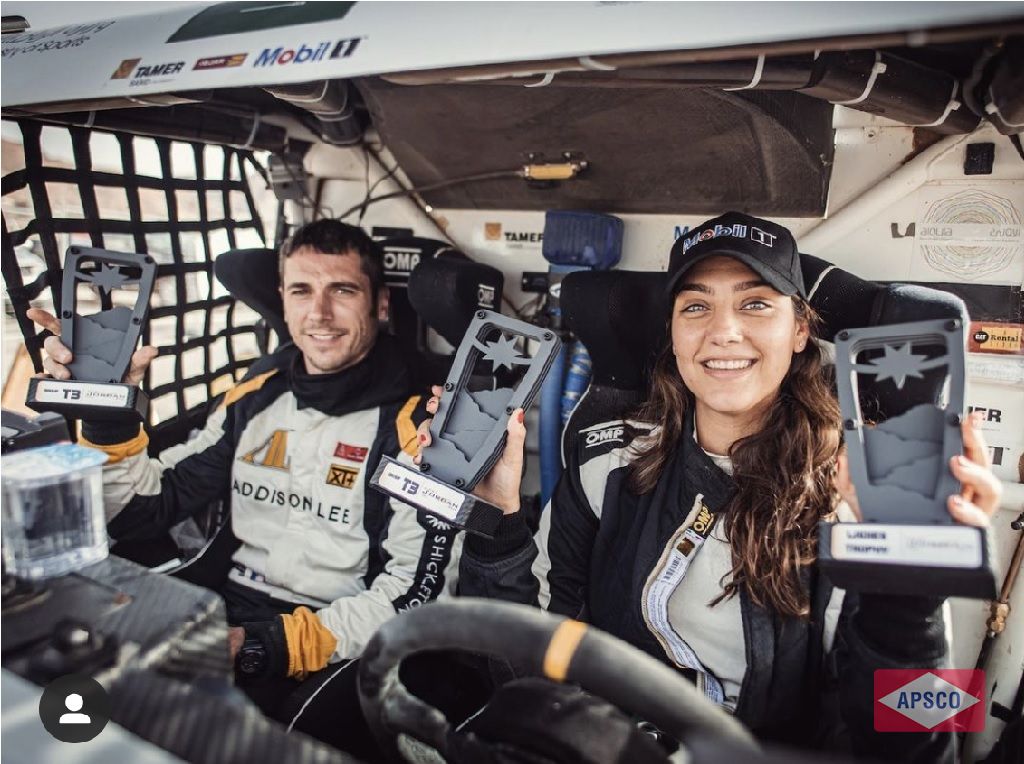 Dania Akil achieves her second victory under the sponsorship of Mobil 1
Won the 1st place in the T3 category in Jordan Baja of Jordan International Rally
Once again, the Saudi rally driver proves her talent and high heels after achieving her 2nd successive victory in the 4th round of FIA World Cup for Cross-Country Bajas and the 2nd round of the FIM Bajas World Cup of 323 km long, after surpassing the strongest competitors in the T3 category, achieving an important victory in her career in this world tournament.
From the first moment of her drive towards the T3 title, Akil, with the participation of the French expert co-pilot Stephane Dobel and under the sponsorship of Mobil 1 oil, maintained her stability and position towards winning the 1st place. With this stunning victory, she topped the T3 category in the FIA World Cup for Cross-Country championship.
After standing on the podium, Akil thanked her co-pilot for his professional performance, which played a great role in achieving this distinctive accomplishment. She also thanked her sponsoring companies that provided her full support for this participation, and said: "It was a difficult rally over the past two days, but my persistence and determination to win; motivated me to focus on driving and avoid any mistakes that could be made." She concluded by expressing her deep appreciation to the Saudi Arabian Automobile and Motorcycle Federation for their continuous support and assistance.

Meanwhile, Muhammad Islam, Marketing Manager of Mobil 1 brand, congratulated Dania Akil on her global achievement, wishing her more victories and winnings' in her journey towards the title of T3 category of FIA World Cup for Cross-Country championship.