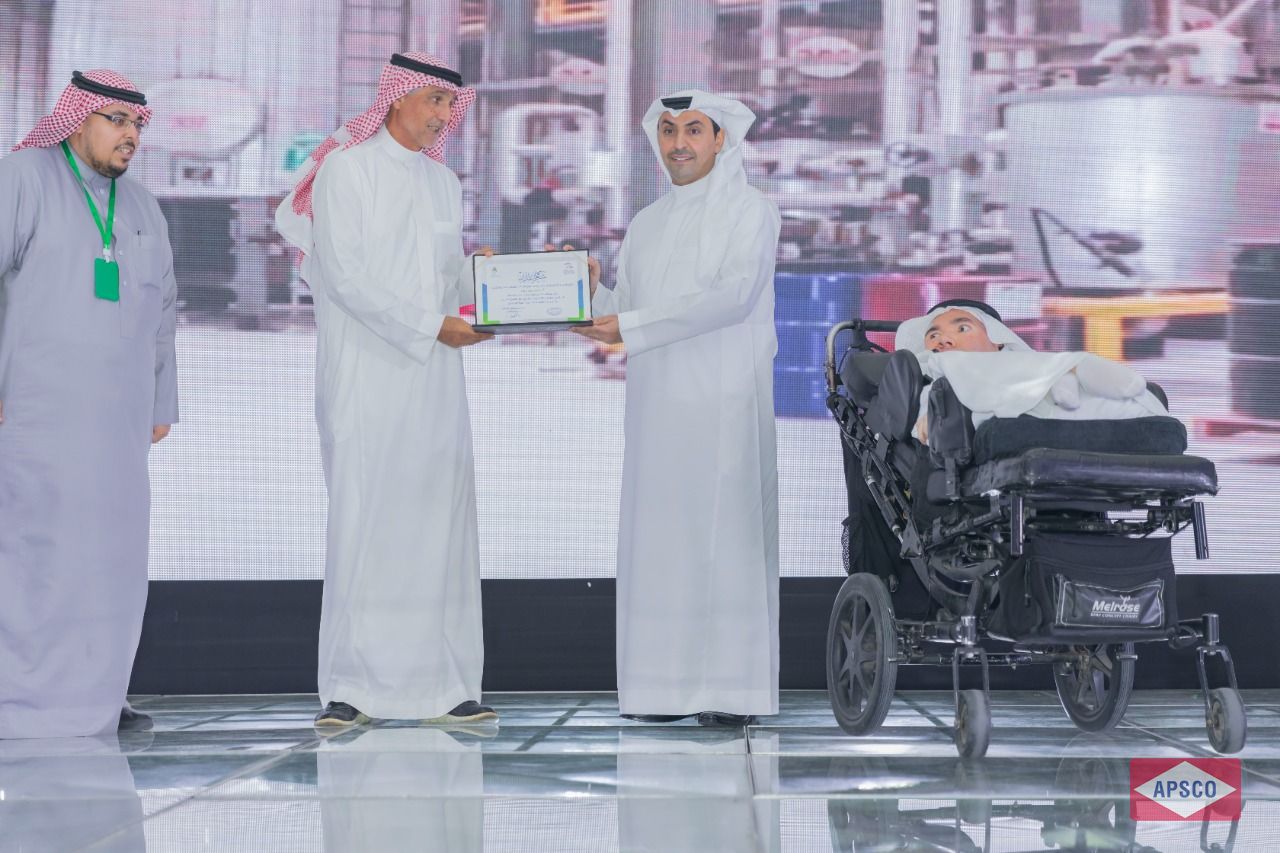 APSCO develops its corporate social responsibility involvement with Eradah Association and the 2022 Amar Award
Building on our existing community involvement, APSCO maintains its sponsorship and cooperation contract with the Eradah Association. Located in Jeddah, the Eradah Association is a charitable organization that provides educational, social, and health services for individuals with Autism Spectrum Disorder and Down Syndrome. As a leading company in the industry, APSCO acknowledges the importance of being an active contributor to the community and helping others prosper in ways that enrich the lives of other.
Despite the difficulties we face with ongoing crises in the global scene and the impacts they have on the aviation industry, APSCO does not neglect the obligation of community involvement. It is crucial that during difficult times, individuals, corporations and entities from different industries support one another to overcome challenges and emerge stronger together. With this mind-set, APSCO supported the Eradah Association as a bronze sponsor of the Amar Award in its 2022 version season 6. This event was organized by Eradah Association and was designed to support creative people with disabilities giving them a platform to showcase their works and talents across all Gulf cooperation council countries.
The sixth season of Ammar Award event to support creators with disabilities concluded in Riyadh in under the auspices of the Ministry of Human Resources and Social Development and in the presence of His Excellency the CEO of the Saudi Authority for the Care of Persons with Disabilities, Dr.Hisham Al Haidari. A number of officials from the Gulf countries and the Arab world also came together to show support for the event and rallied together under the slogan "Inspiration Speaks Khaleeji."
The founder and secretary-general of the award expressed his thanks and gratitude to everyone who contributed and supported this initiative, and honored and thanked APSCO via its Managing Dirertor Mr. Mohammed Ali Ibrahim Alireza for supporting the event as a bronze sponsor.