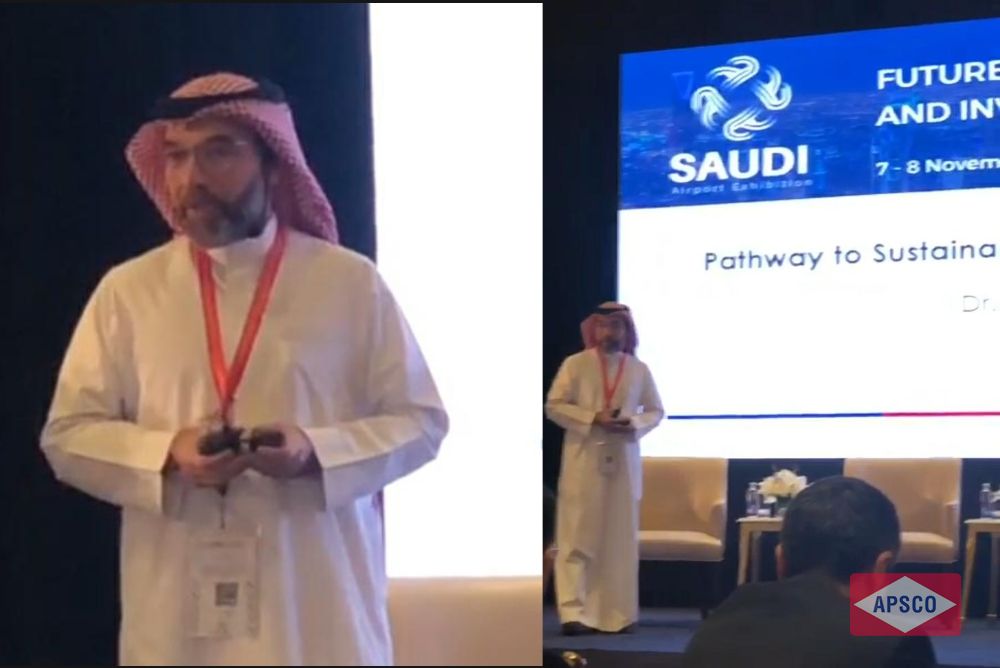 APSCO extends its support as gold sponsor of the SAUDI airport exhibition
As a forerunner in the aviation fuel supply industry, APSCO endorsed the SAUDI airport exhibition as a gold sponsor and actively participated in the event, which sought to discuss the Kingdom's aviation strategy and vision for the coming decade.
The event was held under the patronage of His Royal Highness Prince Fahad bin Mishal bin Saud bin Abdul Aziz Al Saud, and was attended by notable representatives of the aviation industry including dignitaries such as Mohamed Al Binfalah, CEO of Bahrain Airports Company and Kashif Khalid, Regional Director of Middle East and Africa IATA. APSCO also brought forth expertise and contributions to the event, as Dr. Azzam Qari discussed key insights and developments in the industry that were implemented not only by APSCO, but which were quickly becoming industry best practices. These advancements, which were made to reach sustainability objectives, included equipping airports with solar panels for renewable energy and optimizing the charging plans of E-Trucks. The event also set out strategies to achieve a unified vision of what Saudi Arabia aviation vision seeks to achieve in the next decade, in which APSCO is determined to play a key role in accomplishing.