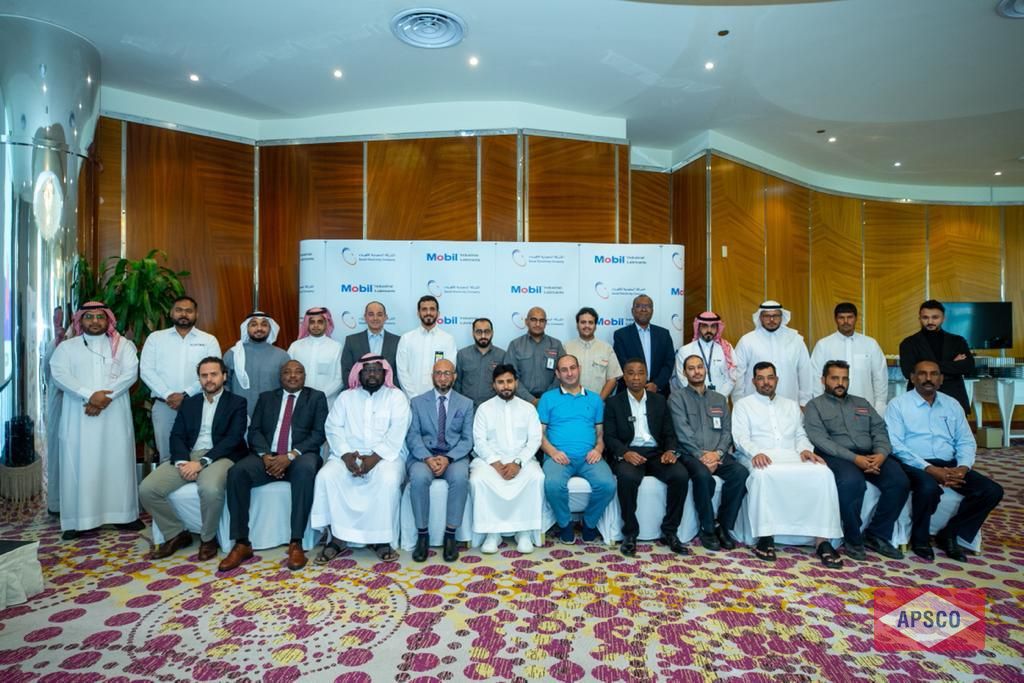 APSCO LAUNCHES "MOBIL INDUSTRIAL SEMINAR" TO ASSIST AND PROVIDE BEST PRODUCT SOLUTIONS FOR SAUDI ELECTRICITY COMPANY IN THE KINGDOM
Jeddah, Dec, 7, 2022 - The Arabian Petroleum Supply Company (APSCO), the strategic partner of ExxonMobil in the Kingdom and Mobil products distributor such as engine, greases, and industrial lubricants, has launched an industrial seminar in coordination with ExxonMobil for to Saudi Electricity Company.
The seminar was addressing power plant applications related to steam and gas turbine oil's benefits as well as success stories achieved as a result of using Mobil lubricants.
As well as ExxonMobil's application expertise in subject of varnish formation, effects and offering proven solutions. During the seminar there were a lot of valuable discussions and questions related to Mobil DTE932GT, which have the potential to avoid costly unplanned shut downs as with the right approach Mobil DTE 932GT has the potential to avoid costly unplanned shut downs which could run into a millions of dollars in the case of refineries.
Demonstration of the technical service APSCO provides to our customers alongside the product solutions, such as used oil analysis, periodic technical training and the filtration unit used, aiming to enhance customer experience.