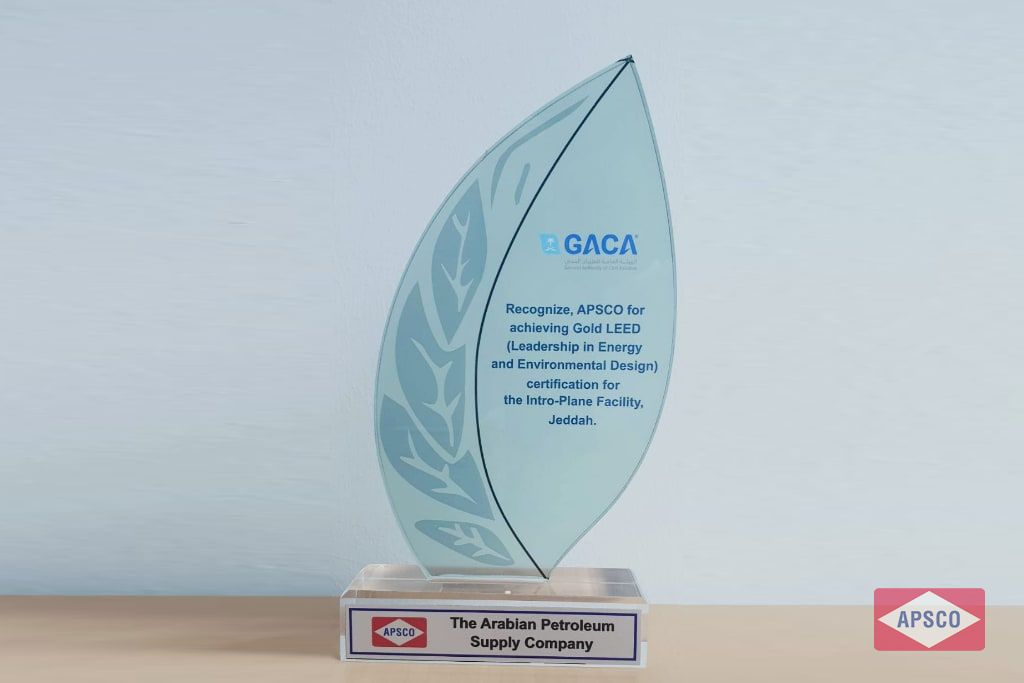 APSCO was recognized for achieving the gold award for LEED - GACA 8th Committee
The General Authority of Civil Aviation,(GACA) held its eighth meeting of the Steering Committee to implement the national strategy for the Aviation Sector.
This meeting was presided over by GACA President, Mr Abdelaziz bin Abdallah Al Duailej and the participation of the Chief Executive Officers, officials and representatives of the companies and national carriers operating in the civil aviation sector in the Kingdom.
GACA President confirmed that the strategy of the aviation sector is aligned with 2030 Saudi Vision. Furthermore, GACA announced the Airport Global Service Evaluation Program for 2022 and awarded certificates of recognition to operating companies who obtained international merit for activities related to environment protection and sustainability.
The Arabian Petroleum Supply Company (APSCO) was recognized for achieving the gold award for Leadership in Energy and Environmental Design (LEED) certification for Into-Plane facility in King Abdul Aziz International Airport in Jeddah. This certification signifies that APSCO is committed to clean energy and the decarbonization of operations. Furthermore, it confirms that the project developed meets criteria such as v4 Building Design and construction, and that the venue adheres to energy efficient designs including optimizing energy usage, water usage, C02 emission reduction, improved indoor air quality and resource management. With its modern design and efficient energy usage, APSCO received high praise for this development and was actively encouraged by LEEDS to share the project with the green building community so that APSCO's project can be eligible for LEED marketing efforts and campaigns